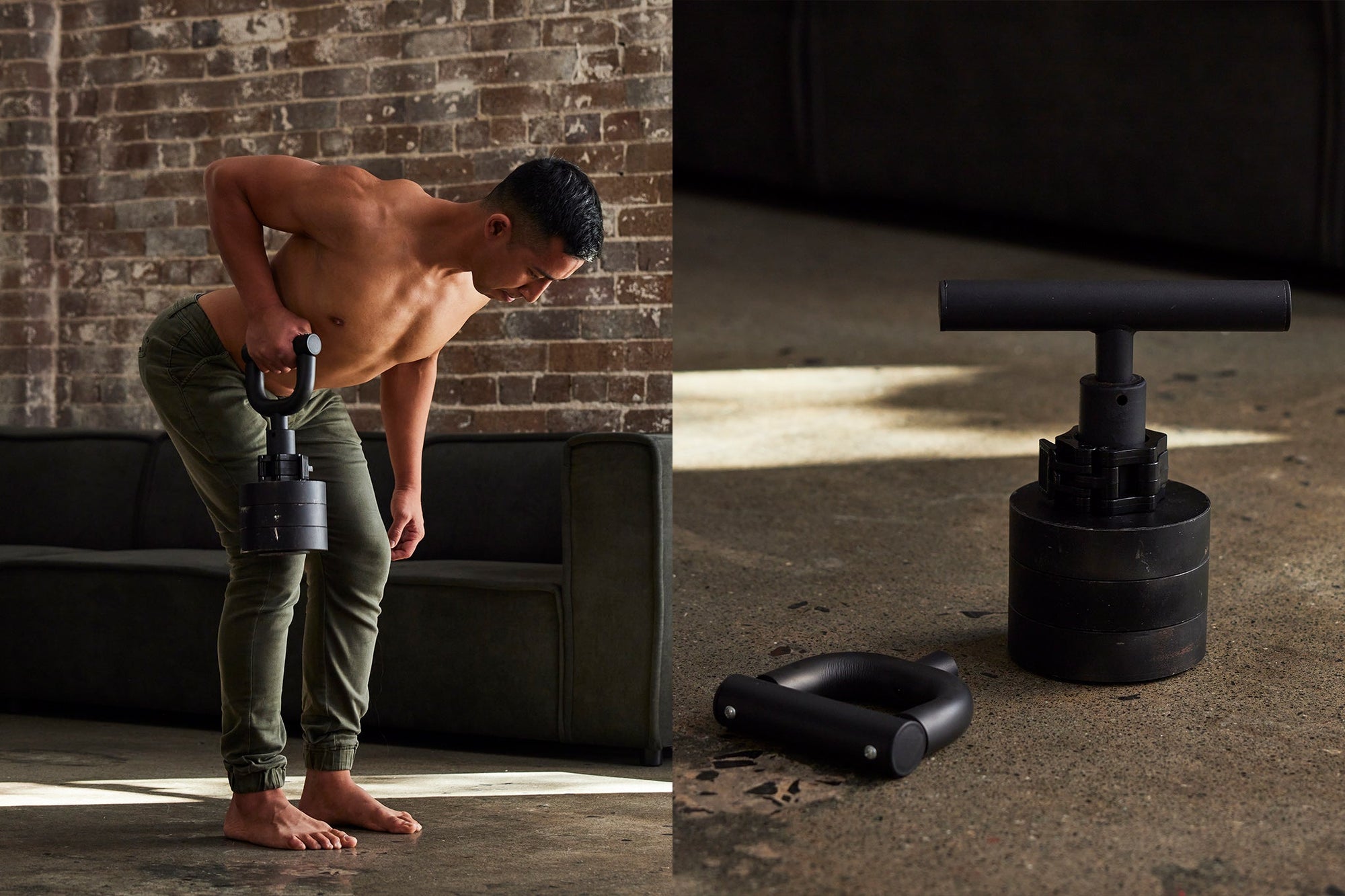 THE BASEBELL
$99.00 AUD
Compare to The BaseBar
The BaseBell is a weight- and handle-adjustable kettlebell. You can perform two-handed exercises with the T-handle (like swings and squats) or single-arm exercises with the U-handle (like presses and rows). Quick release handles for easy setup and a fast-lock collar to secure the weight for safety. Weights are not included with this product.
We offer free shipping to NSW, VIC, ACT, WA and NT. Please note: we do not ship to PO boxes.
For shipments to NZ or TAS, please email hello@baseblocks.fit for a shipping quote.
Assembly time: change the handle in 10-20 seconds
Total weight: 1.5kg
T-handle length: 26cm
U-handle length: 16cm
Material: powder coated steel
Weights are not included with this item. Any weight that fits on a standard Olympic bar will fit on the BaseBell.
You can return the item within 100-days of receiving your order for a refund less the cost of return shipping.
It rarely happens, but if there's anything wrong with the functional elements of the equipment, we'll fix it for free. Read about our Warranty and Return Policy here.
BUILD A STRONG LOWER BODY
Use the T-handle develop strong quads, hamstrings, and quads with squats and swings.
PERFORM UPPER BODY AND CORE EXERCISES
Perform single-arm variations. Offset the load to challenge your core and make the exercise more difficult.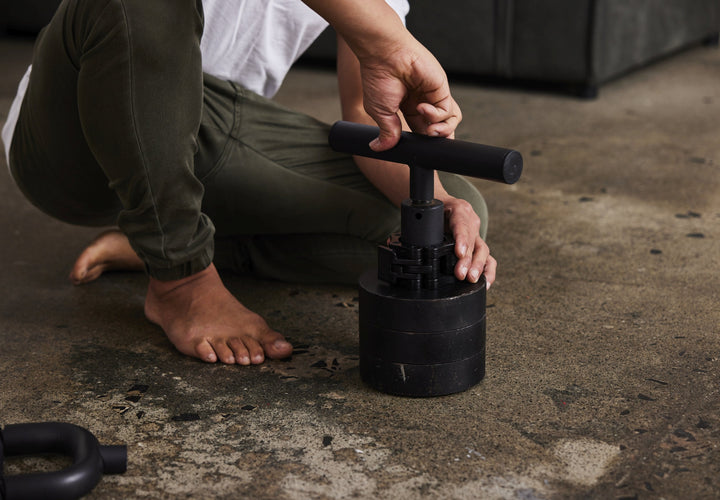 Quick setup


Twist and lock. It's that easy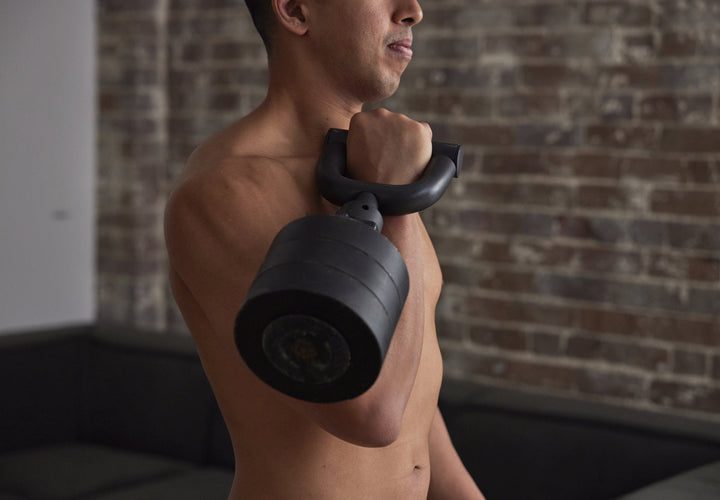 Built comfy


Foam pad for forearm protection
Two handles


T-handle and U-handle included