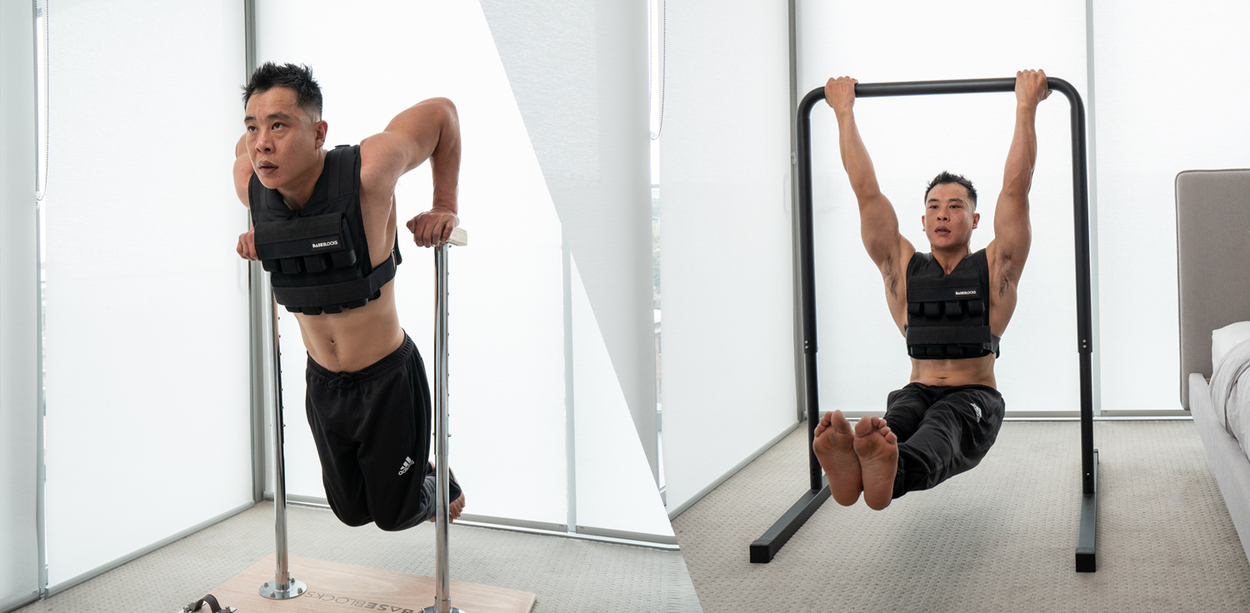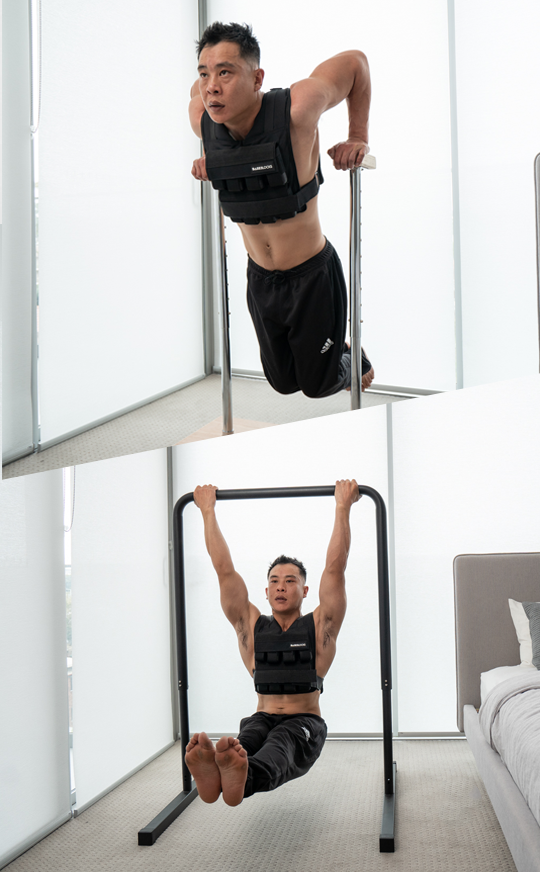 BASEVEST (35lbs.)
Overload any bodyweight exercise with our adjustable weighted vest.
SIMPLE SETUP
The quickest setup. Tighten one strap and you are ready to work out. Suitable for all waist sizes.
OVERLOAD ANY EXERCISE
Get new strength gains from old exercises.  Increase the intensity of any bodyweight exercise by adding weight instead of reps.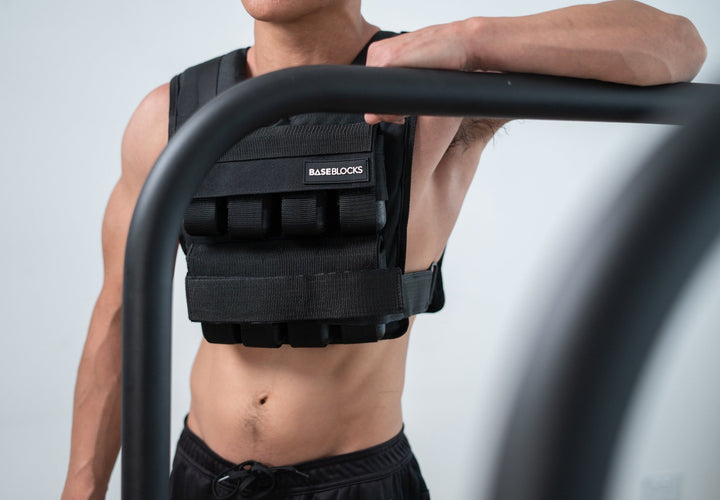 SMALL AND COMPACT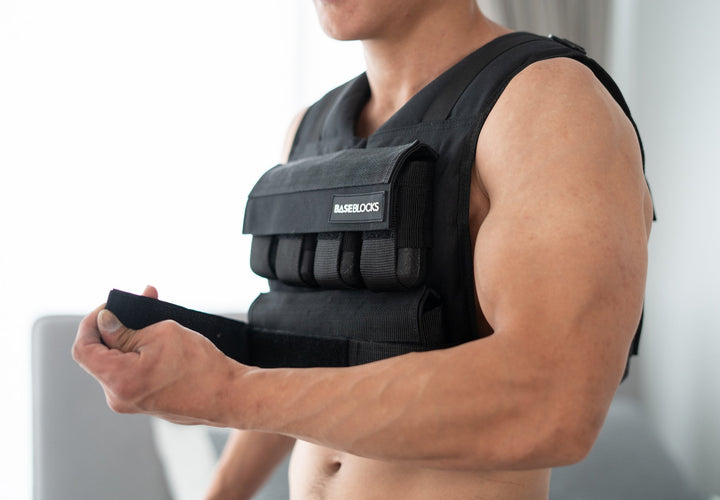 SINGLE STRAP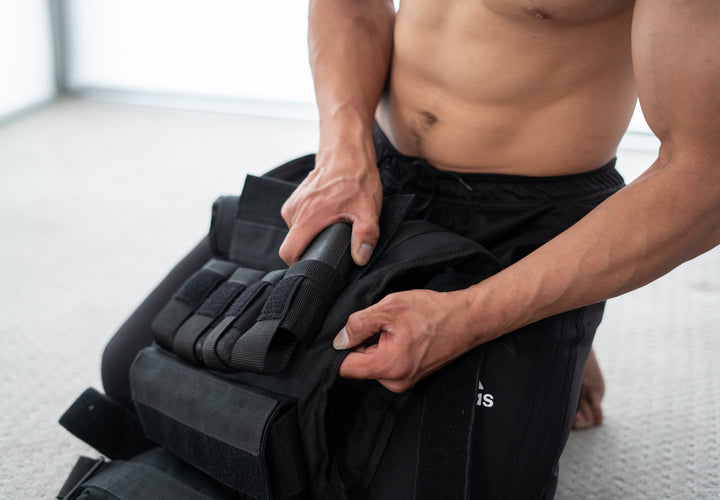 REMOVABLE WEIGHTS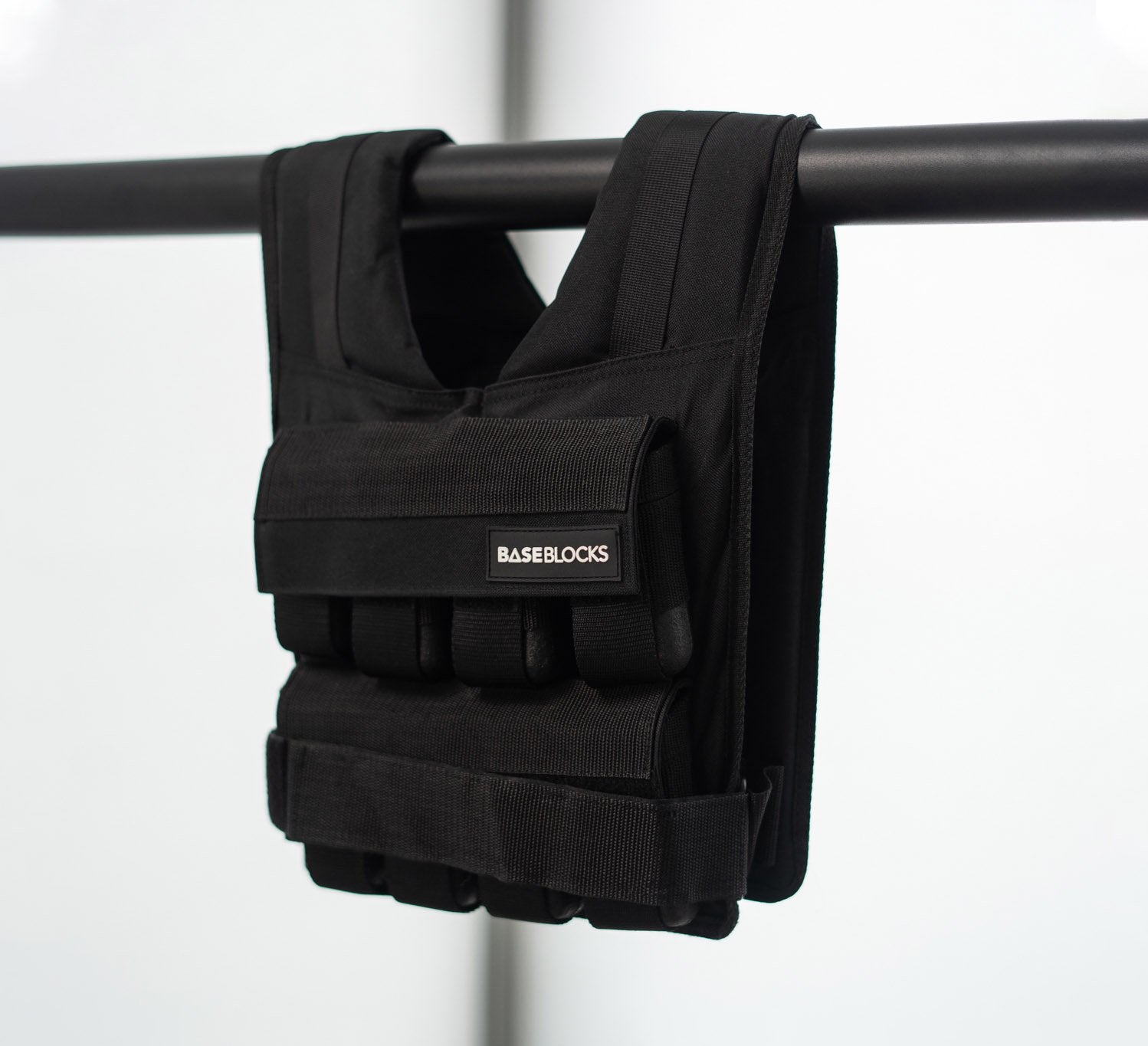 BASEVEST (35lbs.)
Overload any bodyweight exercise. Quick, single-strap set-up, weight-adjustable and suitable for everything from push-ups to planches.
Vest height: 14.5"
Vest width: 12.6"
Waist: Any width
Removable weights: 2.2lbs.
BaseBlocks customers will receive a lifetime of free shipping. That means from your second purchase onwards, we cover the shipping cost, no matter how big your order is.
If it is your first time placing an order with BaseBlocks, we charge a subsidized shipping fee at checkout based on the product's weight.
It rarely happens, but if there's anything wrong, we'll fix it for free. Forever.
We offer free shipping to NSW, VIC, ACT, WA and NT. Please note: we do not ship to PO boxes.
For shipments to NZ or TAS, please email hello@baseblocks.fit for a shipping quote.